Purchase
Buying your dream home
Full service and with an eye for your needs
Buying a home is often complicated and has many pitfalls. We specialise in professionally guiding you through this important step. We keep an eye on the market for you and always put the customer's interests first.
The advantages of a full-service purchase agent
A professional purchase agent can give you an even more successful purchase of your new home. We know the market, the city, the neighbourhoods and homes in the region like no other. Because of our large network, we regularly get priority in viewings. Through our search system Copaan.nl you will be the first to know about new registrations. Our purchase agents have years of experience in negotiating and understand the fair value of real estate in today's market. Because of this strong position we can usually achieve a lower purchase price for you.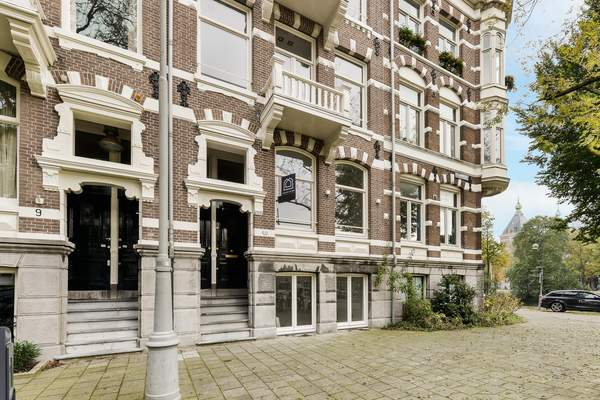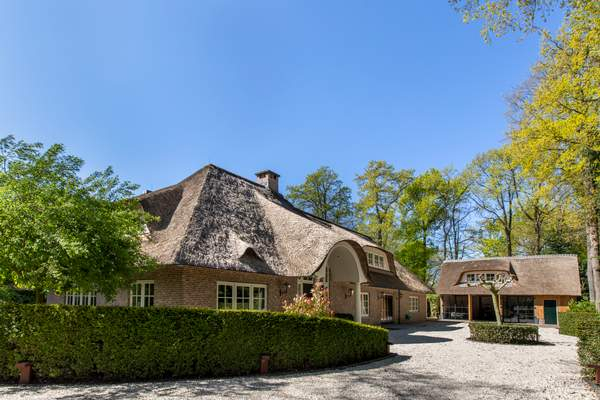 Result-oriented purchase guidance
Our buying agents are not only active in their own region, but also regularly purchase properties in e.g. Lisse, Amsterdam, Waddinxveen, Gooi en Vechtstreek, Huize, Laren and Bussum. The process begins with an introductory and search meeting. Together we map out your wishes and requirements. If you have potential homes in mind, we will accompany you during viewings and investigate the risks of overdue maintenance or hidden defects. Your real estate agent will conduct the negotiations with the selling party on your behalf. After reaching a consensus, we check the details of the purchase agreement and all additional documentation so you can sign it with peace of mind. On the day of the transfer of ownership, we will do a completion inspection together and you can go to the notary to pick up the keys to your new home.
We want to offer you complete,
result-oriented and honest guidance.
What do our customers say?
Huib Haije is een zeer ervaren en kundig makelaar. Hij kent de markt goed en is bereid om net dat stapje harder te lopen. Samen met Lieke is dit kantoor 24/7 bereikbaar. De makelaardij zit hen in het bloed en hun hart. Eerlijke zakenman.
Carola en Martijn Mathot, (Watervliet 2 Hoofddorp)
Kreeg altijd snel een deskundig antwoord op mijn vragen. Vriendelijk en hulpvaardig. Kreeg de indruk dat de makelaar goed op de hoogte was wat er in de markt gebeurd.
Familie Tillmans, (Ruys de Perezlaan 50 Aerdenhout)
Klein team dat altijd overall 100% van op de hoogte is en altijd, ook in het weekend, bereikbaar is. Zeer directe en persoonlijke benadering. Zeer volhardend in follow-up bij potentiële kopers.
Peter van Hooff, (Duin en Beeklaan 9 Bloemendaal)
Heel deskundig bijgestaan bij de verkoop van mijn appartement. Alles verliep soepel en duidelijk ook met de bezichtigingen verliep alles perfect. Makelaar is zeker aan te raden maakt niet uit wat voor woning het is.
A funda user, (Ruslandlaan 77 Haarlem)
Huib is een makelaar van uitstervende soort: hij heeft ook nog verstand van bouwkundige aspecten. Vroeger neem ik aan was dat normaal maar naar wat ik zelf heb meegemaakt, is dat tegenwoordig niet meer nodig blijkbaar. Toch is het voor kopers wel erg handig direct bij de eerste bezichtiging meteen een idee van die bouwkundige staat te hebben. Ook in de contacten is Huib direct en snel. Hij is drie jaar voor ons bezig geweest, zels in heel Nederland en heeft nooit gezegd dat er een eind aan zijn geduld begon te komen...Topper dus.
Lex van den Heuvel en Hilly Stroes, (Herman Heijermanslaan 5 Heemstede)
Toen ik besloot mijn huis te verkopen was mijn keuze voor de makelaar snel gemaakt. Ik had eerder goede ervaringen met Christie's, zowel wat betreft de kunstveiling als de real estate. Vanwege de locatie van het huis kwam ik bij Aerdenhout&Omstreken terecht, die ik toevallig kende als verkopende makelaar toen jaren geleden een huis kocht in Aerdenhout. Nu het huis verkocht en geleverd is kan ik U zeggen dat ik hen van harte aanbeveel. Huib heeft een ongelofelijke ervaring met dit soort panden en de clienten die daarin geinteresseerd zijn. Hij is een doorzetter in de juiste zin van het woord. Hield mij op het juiste pad. Lieke is de spreekwoordeljke communicator. Innemend, charmant, uitstekend georganiseerd. Zij hebben zich omgeven door een schare aan uitermate deskundige hulptroepen zoals fotografen, inmeters, en dergelijke. Laat je door hen leiden en het komt goed!
Jan Hoff, (Dorpsstraat 106 Obdam)
Would you like more information about buying a new home or an appointment?
Fill in your details below, and we will contact you as soon as possible.