International brokerage services
Targeting the national and international market of potential buyers

Makelaarskantoor Aerdenhout & Omstreken is the exclusive partner of R365 | International Real Estate for the Kennemerland, West Friesland and Waterland region. This literally opens up a world of possibilities for our clients in the top segment.

You have the property, we have the buyers
R365 | International Real Estate is a global network encompassing 1200 real estate offices in 45 countries. All associates and their clients benefit from the combined market knowledge and synergy between the international Christie's auction houses. In close cooperation with this organisation, the properties we select will be offered to potential buyers. In doing so, we make use of our network that we have built up over the years. Moreover, we professionally use the extensive international promotion possibilities for your property and give it the attention it deserves.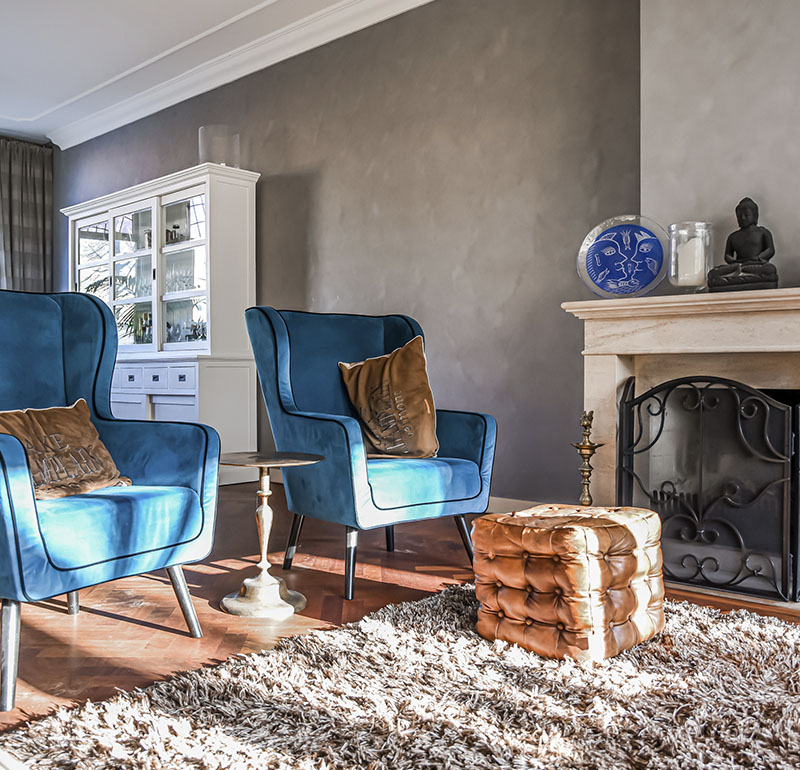 What do our customers say?
Uiterst prettig contact. De geadviseerde vraagprijs leek mij erg hoog, maar bleek reeel. Blij met deze makelaar.
Dory Worseling-Daane, (Verkoper Constantijn Huygenstraat 12 Zandvoort)
Huib, Lieke & Marlies hebben ons fantastisch begeleid bij de verkoop van ons moeders huis. Er is in Aerdenhout en omstreken geen makelaarskantoor te vinden met een grotere marktkennis en liefde voor het makelaarsvak.
Maarten Reijgersberg, (Verkoper Sparrenlaan 2 te Aerdenhout)
Aerdenhout & Omstreken heeft gedurende ruim 19 jaar onze woning tijdens ons verblijf in Breda en later in Zwitserland verhuurd en beheerd. In deze periode hebben zij 6 keer goede en betrouwbare huurders aangebracht en is er in deze 19 jaar slechts 3 maanden leegstand geweest! Door dit gedegen beheer, waarbij de lijnen kort waren en er snel werd gereageerd als er al eens iets was, hadden wij geen zorgen over- en omkijken naar het pand, dus optimale lusten en geen lasten. Daarom kunnen wij Aerdenhout & Omstreken en hun team van harte aanbevelen uw job aan hen te gunnen!
A funda user, (Huur & Beheer Dr. Dirk Bakkerlaan 51 te Bloemendaal)
Working with Huib was a pleasure. He took the time to explain the pros and cons of each property that we visited. He walked us through important building technical aspects that only an expert would notice, avoiding in that way potential bad decisions. He wasn't in a hurry to make a quick sale. And only when we found the perfect home, he gave us his personal green light. Scheduling viewings and keeping track of the communication was very effective with Lieke. Between Huib and Lieke, they make the perfect team for home buyers. Absolutely recommended.
Mariana and Fabian, (Kopers De Hagen 40 te Noordwijk)
Huib Haije en Lieke Kluwen van Aerdenhout & Omstreken Makelaars hebben ons fantastisch geholpen. Ze zijn zeer deskundig en verstaan het vak erg goed. Daar waar je vandaag aan je lot wordt overgelaten als je op zoek gaat naar een woning is dat bij Huib Haije van Aerdenhout & Omstreken Makelaars zeker niet het geval. Allereerst is hij altijd bereikbaar. Hij gaat elke bezichtiging met je mee en voorziet je van de juiste informatie. Alle communicatie met de (andere partij) verkoopmakelaar loopt via Huib. Zijn kennis over woningen en deze markt is enorm. Hij draagt de juiste bouwkundige keurder aan en hij helpt je met het vinden van de juiste aannemers. Wij hebben deze woning gekocht o.v.v. financiering en ook daarin wist hij de juiste kanalen aan te boren. Ik zou iedereen Aerdenhout & Omstreken Makelaars (Huib Haije) willen adviseren. Ze zijn echt geweldig!
A funda user, (Koper Uiterweg 174 Aalsmeer)
Eelko en Nicolette, het voelde als het begeleiden van familie bij het nemen van een beslissing, die we gezamenlijk even aangepakt hebben. Ieder met z'n eigen ervaring, inzicht en kunde. Dank voor het vertrouwen, heel veel sterkte bij de komende verbouwing. Houden de vingers aan de pols, Hugs Lieke & Huib.
Eelco de Groot, (Koper Frans Netscherstraat 12 te Haarlem)
Would you like more information about our international brokerage services or an appointment?
Fill in your details below, and we will contact you as soon as possible.