A household name in Kennemerland
Makelaarskantoor Aerdenhout & Omstreken has been a household name in the Kennemerland region since 1956. We love our craft and provide the utmost care in supporting our services. With our total service and professional guidance with a personal touch, we aim to achieve the best result for you. We offer comprehensive services tailored to what you find important.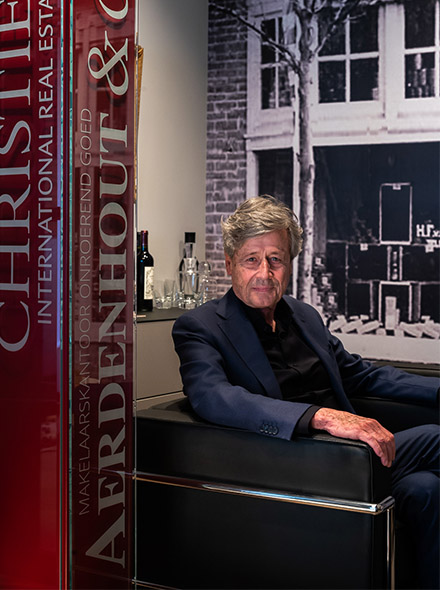 Regional knowledge, a large network and the best possible guidance
Through our NVM-certified expertise and excellent knowledge of the regional market, we offer full service in the purchase and sale of your property. For national and international marketing of the top segment of real estate, we have joined forces as exclusive partner with R365 | International Real Estate, the global market leader in this field. With this we offer exceptional marketing opportunities to reach the international market. We take on the challenge of providing high-quality service in the sale, purchase, appraisal, rental and management of real estate in the middle and upper segment of the market.
What do our customers say?
Contact verliep heel goed, goeie begeleiding. Hele goeie opvolging na een bezichtiging. Altijd bereikbaar.
Jantine van der Schilden, (Pauluslaan 112 Noordwijk)
Perfect makelaar, luisteren goed naar je wensen en denken mee. Zou de makelaar aanbevelen en ook meenemen naar de volgende verkoop
A funda user, (Zomervaart 110 Haarlem)
Vakkundig, realistisch en betrokken. Erg fijne samenwerking die we waarderen. De jarenlange ervaring laat zich gelden - dankjewel!
Jens & Jeroen, (Zocherlaan 68 Bloemendaal
Huib Haije is een zeer ervaren en kundig makelaar. Hij kent de markt goed en is bereid om net dat stapje harder te lopen. Samen met Lieke is dit kantoor 24/7 bereikbaar. De makelaardij zit hen in het bloed en hun hart. Eerlijke zakenman.
Carola en Martijn Mathot, (Watervliet 2 Hoofddorp)
Kreeg altijd snel een deskundig antwoord op mijn vragen. Vriendelijk en hulpvaardig. Kreeg de indruk dat de makelaar goed op de hoogte was wat er in de markt gebeurd.
Familie Tillmans, (Ruys de Perezlaan 50 Aerdenhout)
Klein team dat altijd overall 100% van op de hoogte is en altijd, ook in het weekend, bereikbaar is. Zeer directe en persoonlijke benadering. Zeer volhardend in follow-up bij potentiële kopers.
Peter van Hooff, (Duin en Beeklaan 9 Bloemendaal)